1. Women's Empowerment - A program for women that focuses on professional development and empowerment through artistry.
Our program "Madre CESAPU" works to empower the mothers of Villa Los Angeles in their professional development, economic independence, and literacy. as a volunteer, you will be encouraged to bring new ideas to the group, teaching them new and innovative ways of branding, marketing, product design & budgeting. We also have started to teach to the mothers how to read and how to use the computer through so that they can sell their products online.  You will help design their Facebook page for their new brand of knit products "CHIMUK CHIC" and be expected keep the mothers engaged and organized in the program. You will also be encouraged to help open up different markets for the sales of our products, connect with local artisans for further training, continue with literacy education, and enhance this program in your own unique way to truly empower the women of Villa Los Angeles!
2. Early Education - An opportunity to work with young children in their cognitive development in after-school programs and tutoring.
We need volunteers in early education and young child development. The volunteers will work with children roughly between 4-8 years old every afternoon in the clinic. Many children come in with homework help, and many others come searching for something to do, while others are there to accompany their mothers for a particular program. You will be expected to bring fun age-appropriate games, activities, videos and games that enhance cognitive and emotional development of children. Think of this program as babysitting on steroids! You will be responsible for bringing your own items (although we do have many resources in CESAPU) and for setting up and cleaning up every day.
Most of the year (depending on whether we have financing), you will find the Niños Felices Program operating once in the week  in CESAPU. This program was designed to develop skills, attitudes and values in the kids: to connect with themselves, (self-awareness and self-value), connect with others (empathy and respect for good relationships), and connect with nature (responsibility and respect for the environment with the TINI methodology) in order to organize their lives in a healthy and balanced way, with social-emotional well-being.
Then the participants of Early Education can accompany to psychologists or other professionals during the activities of Niños Felices.
3. Children's Environmental Program - A hands - on children's program that focuses on environmental consciousness, cognitive development, and values.
This program is for children (also it can be applied in teenagers too), to teach them about the environment. As mentioned above, it is part of Niños Felices Program. As a volunteer, you will be expected to design and implement your own educational sessions , which should focus on combining art, recycling and gardering. We have a green space to care, where we apply the "TiNi - methodology ", this methodology is an outlet for children to explore the beauty of nature, gain values and skills like teamwork, responsibility and empathy.
Also occasionally our friends of SID implement its program "Agua-Salud" , a program that strives to decrease the prevalence of gastrointestinal disease among children by improving water-related health behavior through student-led workshops, and it also touches on environmental health. In case the program is open, you would be attending this program as well.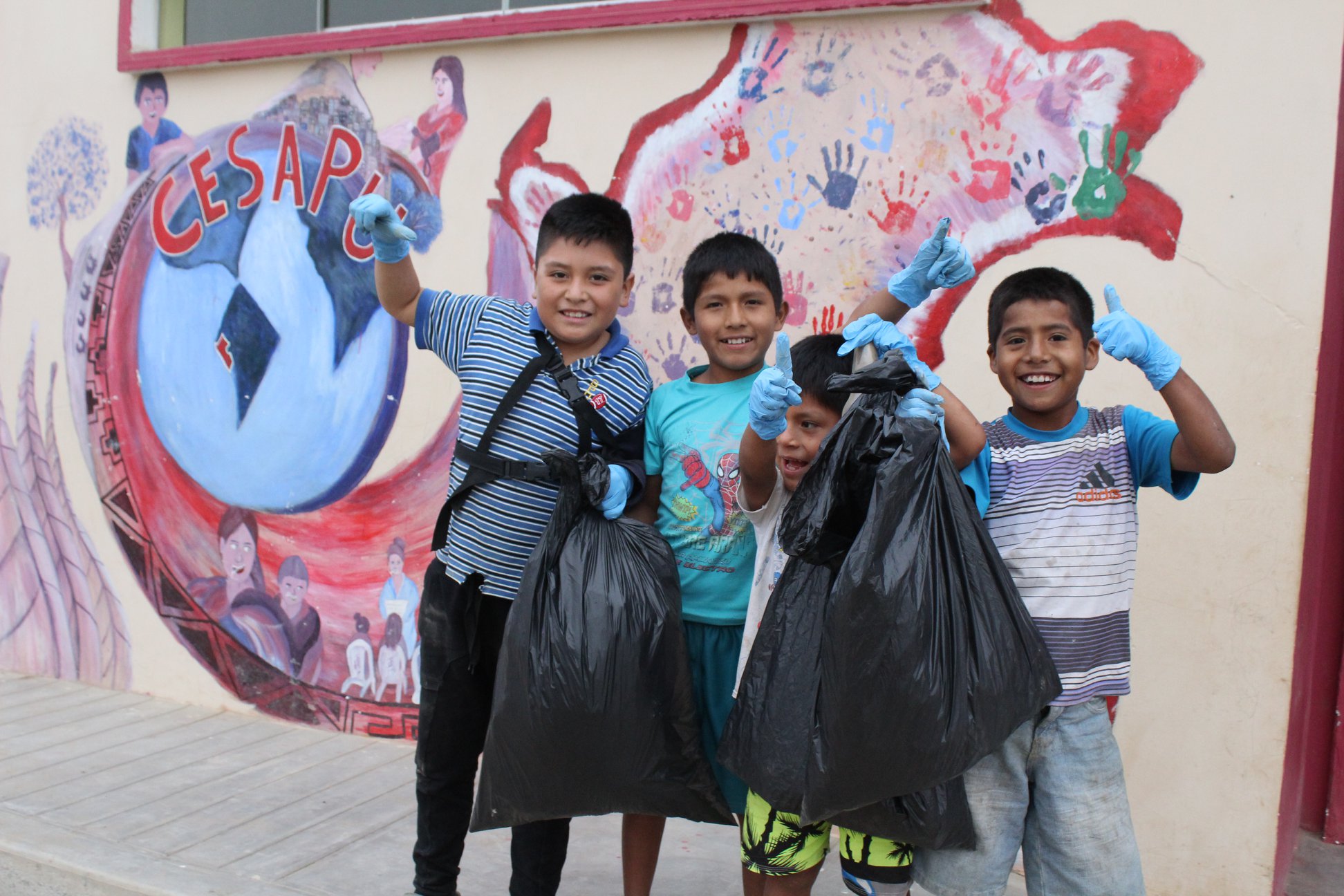 4. Hands to Build - A community public health program that focuses on water, sanitation, housing, and hygiene interventions.
In our community public health program, you will assist our team of medical residents and health professionals in health infrastructure in our community of Villa Los Angeles; particularly in the implementation of water, sanitation, and housing improvements. You will be required to participate in home-to-home surveys to measure the incidence of diarrhea, determine their current home health status, and collect other essential data. You will also be involved in the education and distribution of the water and sanitation interventions. This program will also focus on sustainable working conditions, training local men and boys on construction techniques and using their labor as a resource for improving homes.
5. CREZCO - Maternal & Child Health - A community public health program that focuses on child growth & development and mother's nutritional education.
This opportunity is for volunteers particularly interested in maternal and child health and nutrition. CREZCO is a program that focuses on optimizing child growth from the fetus to five years of age through educating the mother in nutrition, giving pregnant mothers access to ultrasound care and monitoring her and her baby's health. You will help take children's anthropometric measures (height & weight) once per month, and identify high-risk children. Twice per year (in November and May), each child will be tested for their hemoglobin and parasites and then treated properly. Volunteers will be in charge of collecting all data and encouraging mothers and their children in good health practices. Volunteers in this program will also be encouraged to participate in and take the lead in our weekly program "Lady Lunes" which hosts group cooking classes twice per month and nutrition education on the other days. Volunteers will also help coordinate ultrasounds of pregnant women.
Volunteers will work closely with our team which includes a nutritionist, a community health promoter, and a nurse.
6. Medical program - "Viviendo Sano" - A program that focuses on prevention and promotion of health through disease screenings, check-ups, and health education.
The volunteer will assist with interactive, innovative health education and basic health procedures like: hemoglobin testing, glucose testing, height, weight, blood pressure, BMI calculation, etc. Volunteers will  also be encouraged to improve publicity of Cesapu - reaching new villages and telling them about our preventive services and check-ups and help to plan specialized health campaigns. The volunteer will also help in organizing our internal health filing system, returning health exam results to the patients, doing medical inventory, and more. They will also get the chance to shadow doctors during check-ups. This program is encouraged for nurses, doctors, dentists, obstetrics, ultrasound technicians, and others of the health profession.
This program is encouraged for nurses, doctors, dentists, obstetrics, ultrasound technicians, and others of the health profession. In the same  way students related to health careers.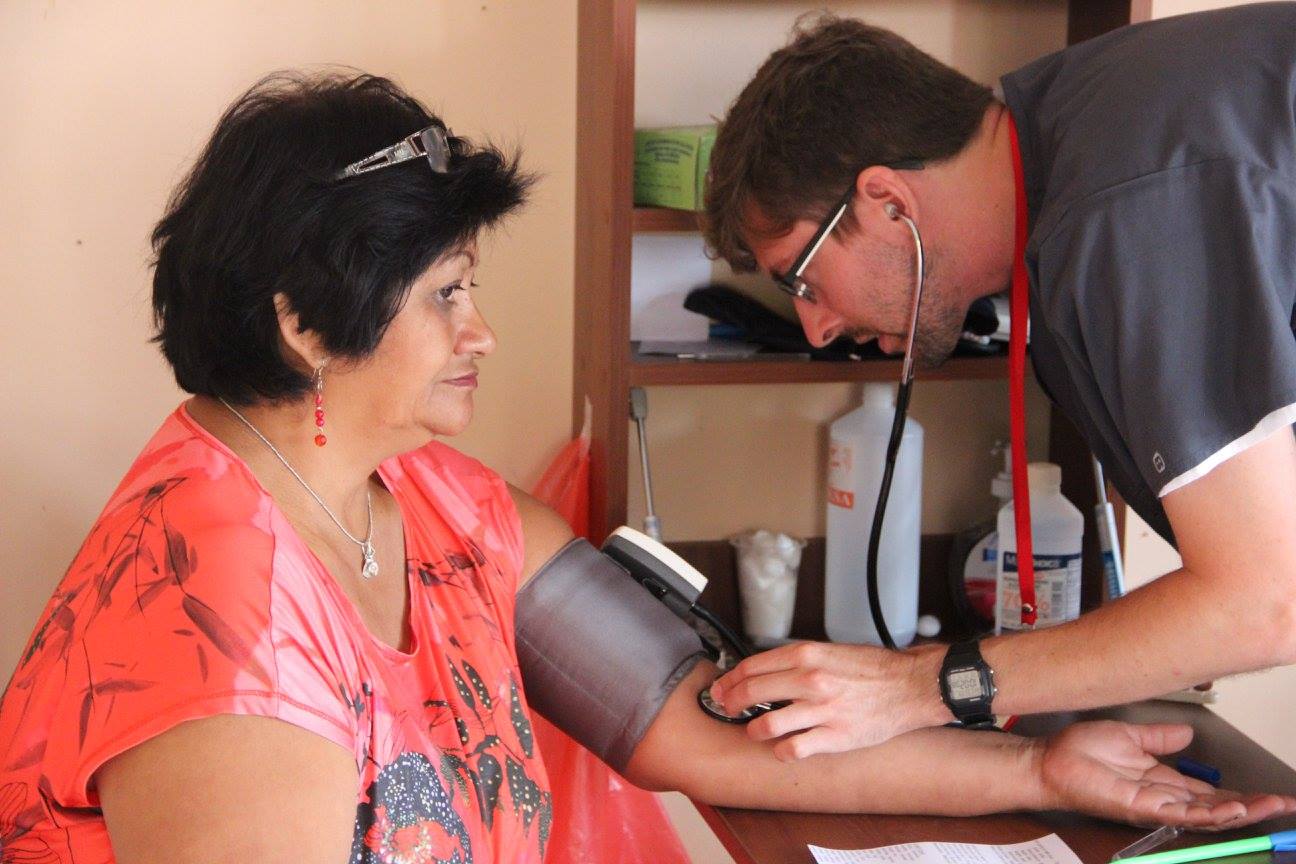 7. English program - An opportunity to give the gift of English to marginalized children.
Volunteers will be expected to create their own curriculum (or build upon our existing curriculum) to take English classes to local elementary and middle schools. During the months of Jan, Feb, March, the volunteer will be expected to teach English to the children of Villa Los Angeles, the community in which Cesapu is located.
8. Chicas Bonitas - A program that focuses on sexual & reproductive health for girls, while teaching self-worth and self-love.
The volunteer will be expected to build upon existing curriculum to engage with young girls so that they focus on their personal & professional development rather than falling into the pressures of the modern world, social media and societal norms. This focuses on sexual & reproductive health education, and forming a life plan for young girls. Volunteers will be expected to build their own program to engage & captivate young girls, using technology, sports, art, or other means, to teach them self worth and self love, as well as foster love and acceptance of their female peers.
9. Communication & Marketing for Nonprofit - An opportunity to help from afar in health promotion and disease prevention materials, nonprofit marketing, and more!
Help our local communications team with marketing, publicity, graphic design, local & international promotion, etc. Volunteers in this position will concentrate exclusively on marketing of the clinic - via radio, television, and word of mouth. They will be expected to help with graphic design of our health pamphlets and Cesapu flyers and to help get the word out to locals about all relative programs and projects.
*This volunteer position does not necessarily require that you come to Peru, you may work from home if you like and not pay a program fee, but will require you to complete your assigned project(s).*